Work plays an essential role in our lives, not just financially, but psychologically too. Purpose, learning, friendships, achievement, positive habits all shape how we feel and who we become. Finding work is vital, yet can be a barrier for many. It is a fact that the longer a person is unemployed the lower the motivation to find work becomes. With decreasing confidence, job search and interviews become disheartening, and even a daunting task often leading to anxiety issues. A loss of purpose and daily structure can also cause havoc on our mental health.
At Motivated Minds, we understand the multiple psychological barriers faced, and we are passionate about supporting people on a journey to realise and believe in their own potential, ensuring they become ready to undertake paid employment. We work with colleges, Youth Services and the Department of Work and Pensions, as well as their providers to offer two bespokeroutes, firstly our Community Motivator programme, and our short courses and training programmes. Which ever route, we facilitate essential life tools to ensure our customers are happy and reaching their full potential.
Foundations For The Future is a FREE 6-week course for people looking to overcome their personal barriers to employment.
Join us on a journey of self development and enjoy a mix of classroom based learning and practical hands on experience at our HAPPY Hub in Basildon, and build strong foundations for a successful future in your chosen career path. Following the completion of this course you will have the opportunity to enjoy a 3-week Community Action Project with exciting team building opportunities and progress through our Pathways Programme.
From catering, to retail, to horticulture, we have a pathway to suit everyone, and with Basildon, Billericay and Wickford CVS dropping in weekly, you'll also have regular access to professional support to find a volunteering experience within the community to support your learning and development to help prepare you for your future career.
What's involved?
This course is aimed at those further away from being 'work ready' and is an intense course specially designed to build on personal development first, before moving on to job search skills. Workshops include:
Beliefs & Values

Self-Esteem

Building Confidence

Positive Mind-Set & Self-Talk

Past, Present, Future

Goal Setting

Communication

Healthier You (Mind/Nutrition/Exercise)
Drugs & Alcohol Awareness

Team Building

Employee Rights

CV & Application Writing

Optimum Job Search

Interview Preparation

Mock Interviews

Follow-ups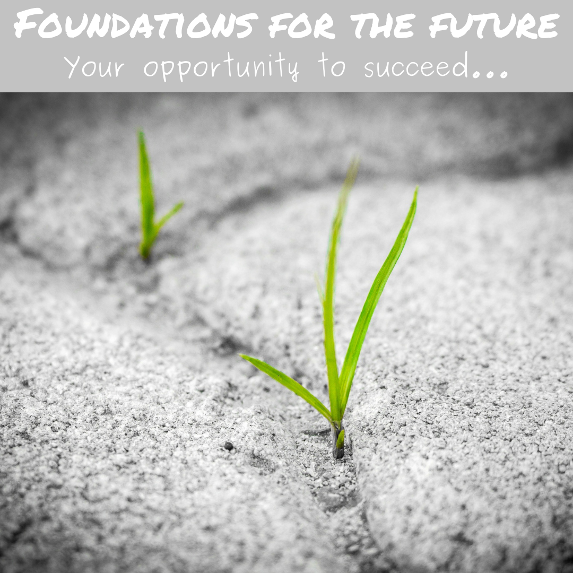 We also run 'team building - personal challenge' days, taking our customers out of the classroom environment, embedding life lasting empowerment. Activities have included:
Laser Tag

Rock Climbing

Wakeboarding

Sailing
We pride ourselves on our into work success rates, and the fact that we have positively changed so many lives. To enrol on our next Foundations For The Future course , simply enter your details here:
"I would like to thank you for the help and support given to my son whilst on your programme. During the time he has spent with you I feel he has gained confidence and learnt new skills. The trip you took him on Tuesday (Stubbers Activity Centre) found him discovering that he could achieve things he'd never thought he could and felt very proud of himself. I am also happy he has made new friends. I feel this course has been very positive for him".
J.S. 2015
01268 520 785 / admin@motivated-minds.co.uk
HAPPY Hub, Eastgate Shopping Centre, Basildon, Essex, England.
Motivated Minds Trading as Wellbeing 4 Life CIC. Company No.: 9423090 © 2020
VAT Reg. No. 337 7894 47