Looking after yourself is so important, but can be so hard when juggling life, fighting anxiety or feelings of worthlessness. Our head can be our worst enemy at times, so do me a favour, take a deep breath right now and know you are not alone. Join us in breaking the stigma of mental health and taking control of your wellbeing with our proven solutions. There really is something for everyone, regardless of age/ability.
We offer a variety of group and one to one services: Counselling (including bereavement) Coaching, Mentoring, Advocacy (support going to appointments), Befriending. So, please make a little bit of 'ME' time, because self-care isn't selfish, it is a necessity to live a healthier and happier life.
Get involved in our programme of positive activities:
Walk 4 Wellness - Led walk & talk around a park

Relax & Reboot - Spa day creating 'ME' time to unwind

Master MINDfulness - Mindfulness classes

EmpowerMe - Positive reading club, a different personal development book each month

Wellness Workshops - Variety of psychology & self-care

MEN'd - Men's mental health support groups (Bike building & fishing)

Exercise Buddies - Gym and swim buddies, seated yoga

Personal Challenges - A different challenge each month to stretch mind & muscle

MIND craft - Therapeutic arts and crafts

Cup of Kindness - Getting through life support group, with embedded CBT, DBT & ACT techniques

Community Dinner - Cook, eat and meet new people

Adult Social Nights - Join us for an evening of fun aimed at adults, kids can come with parents too.

#TeamMotivated - Private facebook group with virtual activities and support.

Volunteering - Wake up with purpose and come and help us change the stigma of mental health.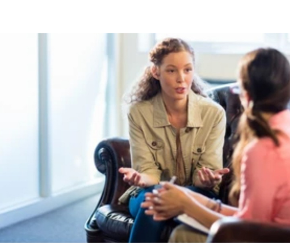 The foundations of our therapeutic approach is based in the field of positive psychology and wrapped around the '5 Ways to Wellbeing' with the aims:
To positively impact a customers life

Build a sense of hope into the customers perspective;

Help customers identify and develop their strengths and unique talents;

Cultivate a customers sense of happiness and wellbeing;

Increase a customers experience of positive emotions;

Help a customer learn to savor every positive moment Nurture a sense of gratitude in the customer;

Help a customer build and maintain healthy, positive relationships with themselves and others;

Encourage a customer to maintain an optimistic outlook;

Enhance the customers goal-setting and goal-striving abilities;
"I have been in and out of Basildon Mental Health unit for many years, I practically lived in the doctors office. I thought there was no other options, I thought these were my only options. It was a vicious circle with no change. And then I heard about Motivated Minds. There has been times where I have been close to going back to the mental health ward, but now I have a support system which is a phone call or visit away. I now feel supported and listened too and I am building a tool-kit with Motivated Minds to help me grow."
- CS Aug 2018
Please note that our services are only available at the moment across South Essex, however if you are interested in helping us set up services in an area near you please email business@motivated-minds.co.uk
01268 520 785 / admin@motivated-minds.co.uk
HAPPY Hub, Eastgate Shopping Centre, Basildon, Essex, England.
Motivated Minds Trading as Wellbeing 4 Life CIC. Company No.: 9423090 © 2023
VAT Reg. No. 337 7894 47