We are truly privileged to have such a dedicated team, made up of both paid staff and volunteers. Our volunteer team in 2023 stands at just over 50 people, with many of them being with us for years now, all contributing heavily to the work we do. In fact, we would not be able to support the amount of people we do without our amazing team. In addition, our team and customer feedback all build the future of Motivated Minds and the work we do.
Carla Andrews MBE BCAh, is the founder and Managing Director of Motivated Minds. Awarded an MBE for her services to wellbeing across Essex in the 2021 New Year Honours List, as well as a British Citizen Award for Health in 2020, Carla has truly made a stand for mental health. Having created an award-winning social enterprise, which empowers individuals and communities, Carla shares her own journey, wisdom and academic knowledge to help others unlock the keys to living happier and healthier. Hope and empowerment are at the heart of Carla's work in which she uses positive psychology and coaching solutions to insight positive behaviour change. Carla overcome her childhood trauma and limiting beliefs, whilst balancing being a single mother of two autistic children. With first-hand experience she identified a lack of services and support which became the inspiration for Motivated Minds and led to her becoming a recognised advocate of mental health and wellbeing. Carla's clear vision and creative drive for health and wellbeing has led to her opening the UK's first one-stop-wellness-shop, the HAPPY Hub.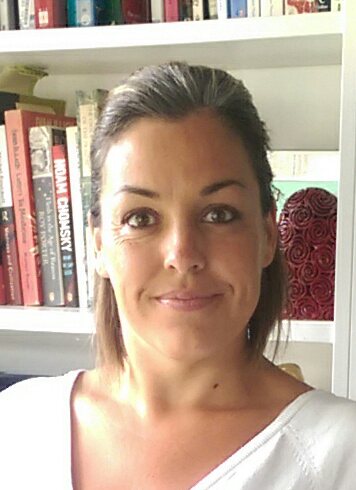 Vikki and Carla met at the very beginning of Motivated Minds. Vikki became a director in 2018 as she has a passion for helping others and admired Carla's vision. Vikki has also brought to Motivated Minds her 20+ years experience and expertise in both adult and children's yoga and meditation. Vikki also has recent qualifications in Yoga for trauma and SUP Yoga.
Simon joined Motivated Minds in 2022 as the Business Development Lead. Coming from a retail and marketing background, Simon is the right fit for the job to firmly cement our HAPPY Hub's into new communities and to build Corporate Social Responsibility (CSR) partnerships to support the health and wellbeing of our communities. "All the team are proactive and engaging with the customers, but also with the ethos of what we want to achieve within the community. We want to share our passion with community stakeholders to enhance people's lives and create positive lasting change."
Jude, having volunteered with us in our earlier days, rejoined the team as Volunteer Manager in 2023. Jude is a ray of sunshine and loves inducting and organising our volunteers to help them find their fit and grow.
Donna joined us in 2018, wanting to help young people struggling with their mental health and wellbeing. From this experience, Donna then decided to undertake a degree in Integrative Counselling and passed in 2021. Today she works for us, leading on our children's and young person's programmes and activities.
Asked why Motivated Minds, Donna replied "I admire Carla's determination to build a business selflessly to help others". Donna added "We have a great team now of wonderful people all wanting to help others and make their lives better, however we can".
Elijah, has volunteered with us since our inception. Everything from the Christmas Dinners, to Walk 4 Wellness. Today, he wears several hats, leading on the foodbank and MEN'd fishing programme, as well as our book keeping. It has been a pleasure to watch him grow over the years in both confidence and skill set.
01268 520 785 / admin@motivated-minds.co.uk
HAPPY Hub, Eastgate Shopping Centre, Basildon, Essex, England.
Motivated Minds Trading as Wellbeing 4 Life CIC . Company No.: 9423090 © 2023
VAT Reg. No. 337 7894 47